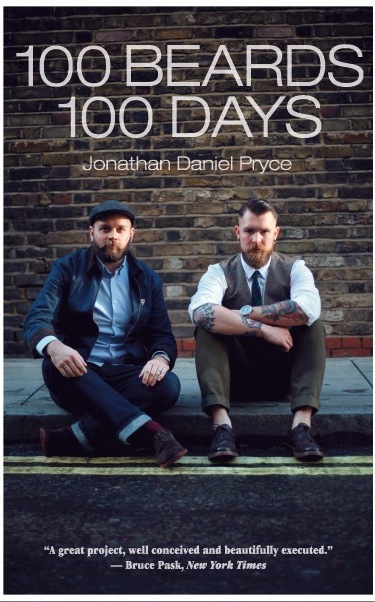 by Jonathan Daniel Pryce; Martin Belk, editor/art director.
ISBN 978-0-9574356-5-0
Over the past few years, the beard has re-established itself as the ultimate accessory for the modern gentleman. As a street style photographer, I'm fascinated by the emergence of trends so in the Summer of 2012 I knew facial hair had to be documented. Every day for 100 days I photographed a new beard on the streets of London. From big and bushy to trendy and trimmed, I found men across generations who all signed up to the cult of the beard, and stumbled across a hidden world – a hirsute subculture. From July 1st to October 8th 2012, the 100 beard project received groundswell of support.
"A great project, well conceived and beautifully executed." –New York Times
JDP "rather brilliantly captures London's beard renaissance in all its glory." -ELLE Magazine
"100 Beards acts as a beautifully documented shrine to facial furniture" -Grazia
"Fascinating … elegantly captured…" -Mr Porter
1st Edition completely SOLD OUT — Order Second Edition here!