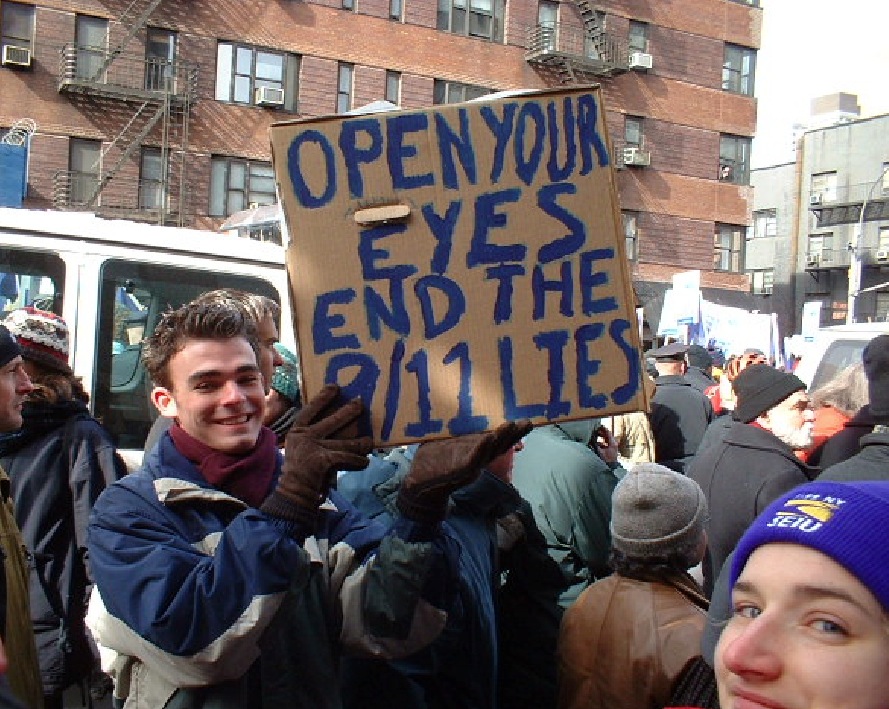 9/11.
I don't believe the 'official' story.
I will never support the perpetual war and criminals that sprang out of the fall.
Please don't wave your flags at me,
or tell me how God is on our side,
I don't have a side.
I have an intellect, and a conscience.
-MLB