So I went back to night school at SUNY Empire State College (the place for late-bloomers, dreamers and thinkers) in Manhattan and pursued a degree that I had always lied about having on my resumés.
When I arrived in New York in the late eighties, I was fast with my hands (in a lot of ways). One way was on boards in the ad agencies doing production design: "The client called, we need it yesterday!". I could work quickly (I'd done a few years production training with the fine folks at Central Piedmont Community College in my hometown, Charlotte). Next I jumped on the burgeoning computerization of the production studios, and became a bit of a geek developer. Again, in those days if you were fast with your hands (if all else failed, I knew I could at least drive a taxi), you didn't need a university degree.
So, I decided to go back to night school and there, I met some wonderful advisors who introduced me to the art of writing, the art of the personal essay, proper theatre, philosophy and world history. That would be Mary Folliet and. Other lecturers, like the philosopher, Bernard Flynn and others. And there I iscovered ethnography (study the entirety of people's lives: their work, family relations, religion and habits)  and anthropology (study of human societies in order to understand what it means to be human) as it pertains to how we gather, ritual, Happenings, and especially: theatre (all kinds).
I fell in love and remain obsessed with the work of Glaswegian anthropologist Victor Turner and his wife Edith — who championed the notion of the liminal space. Now, I've continued that throughout my academic career and placed the archives of a man called Jim Haynes at Napier university in Edinburgh. Jim was part of a vast group of people in Edinburgh who formed the 1950s-60s counterculture.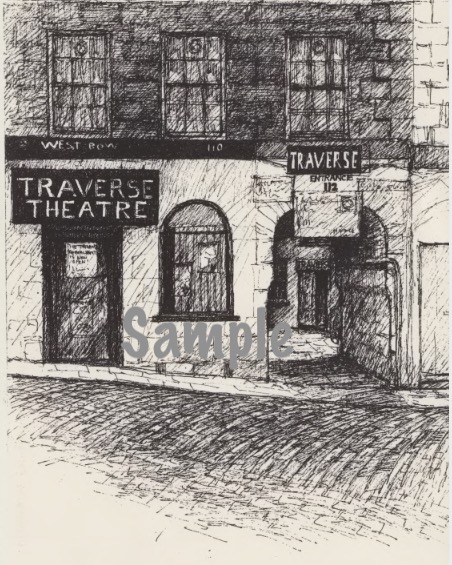 They founded what is now the current Edinburgh Fringe (largest performing arts festival in the world), theatres, held writers conferences and put on an enormous amount of new work challenging the status-quo. I am looking at what they did and how they did it.
I'm developing a practice-pattern to brings forth new creative work in a non-commercial way. This does not mean that creative work cannot earn money — I'm not big on the fetishized myth of 'starving artists'. What it means is is that we start with the pen, the paper, paintbrush camera or prose — not spreadsheets, funding applications or budgets — to create the world we wish to live in.